Games
Come join the fun and play arcade games like you've never played them before! With unique versions of classic arcade faves, exclusive original games and loads of fun themes to choose from, there's something for everyone. Play starts from as little as 5p up to £1 and there's a friendly community of players to have plenty of banter with.

spin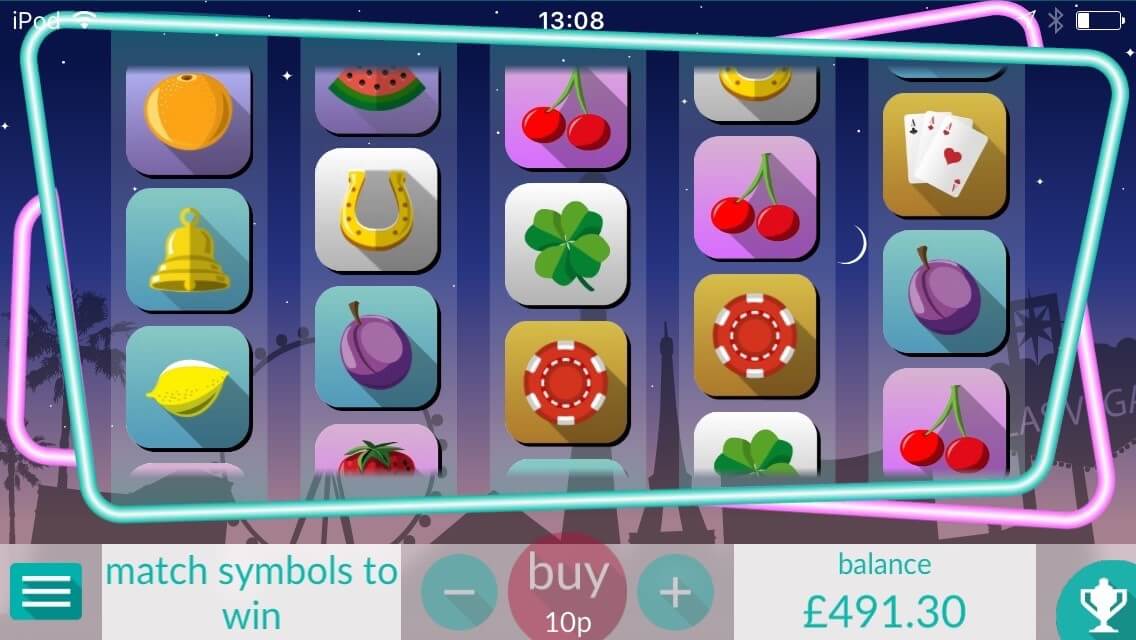 Get yourself in a real spin and win up to £500! Walk like an Egyptian or keep it classic casino-style with multiple ways to win and 3 bonus rounds.

emoji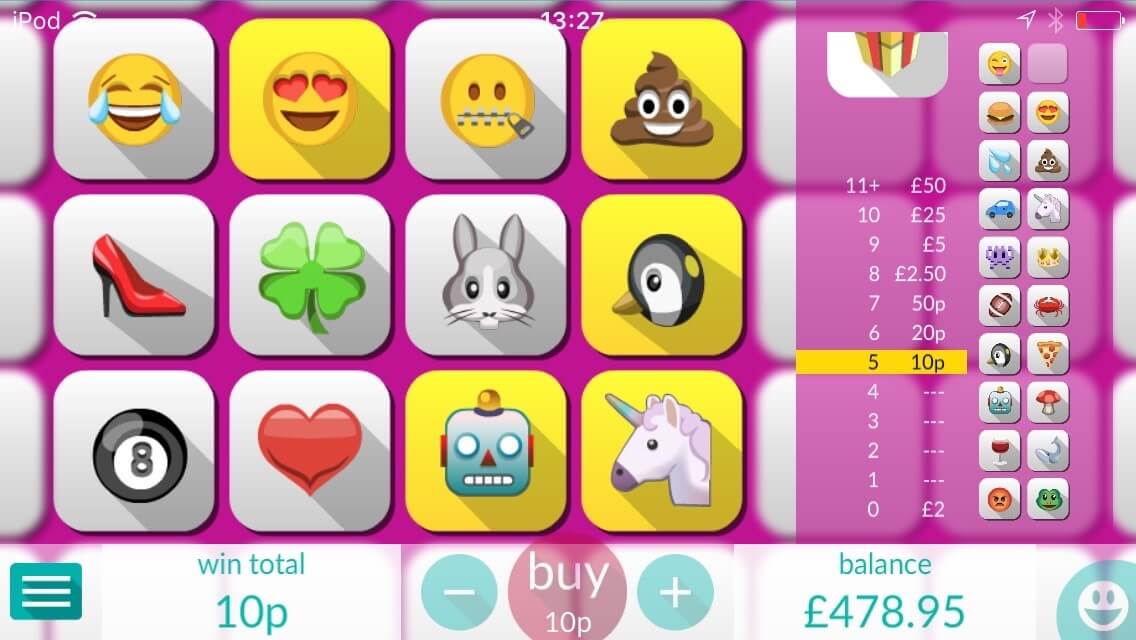 Here's a game that's more fun! Match all 12 emojis and you could win up to £500. Match none and still win £20!

pick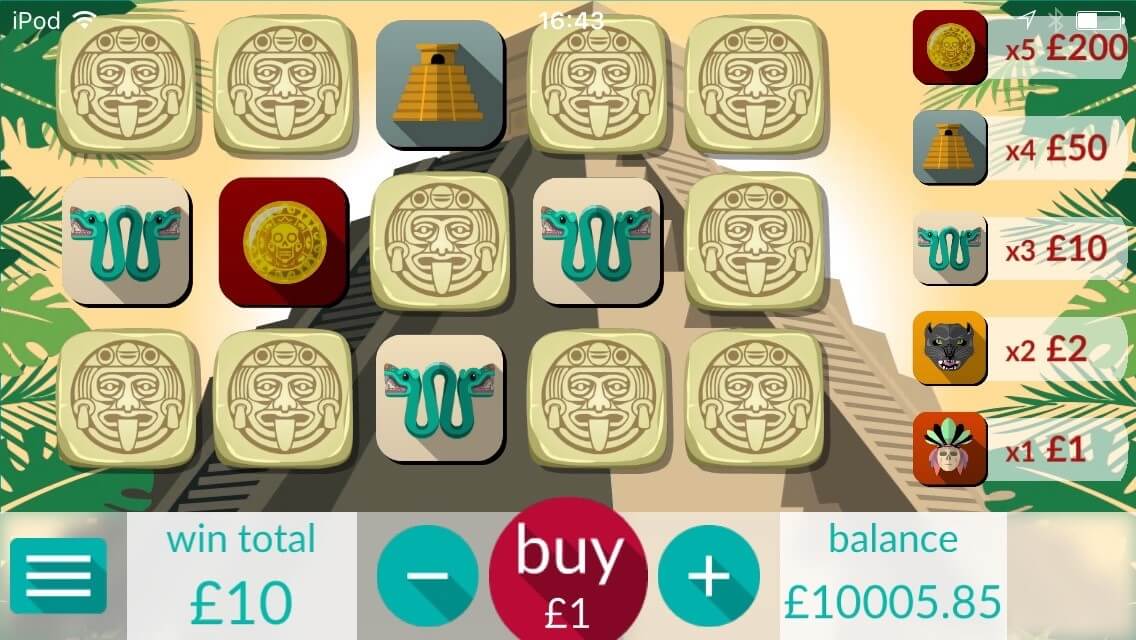 The hidden symbols are all there; you just have to pick them out! Select ancient Aztec or spooky spellbound and master your own destiny to win up to £200.

flip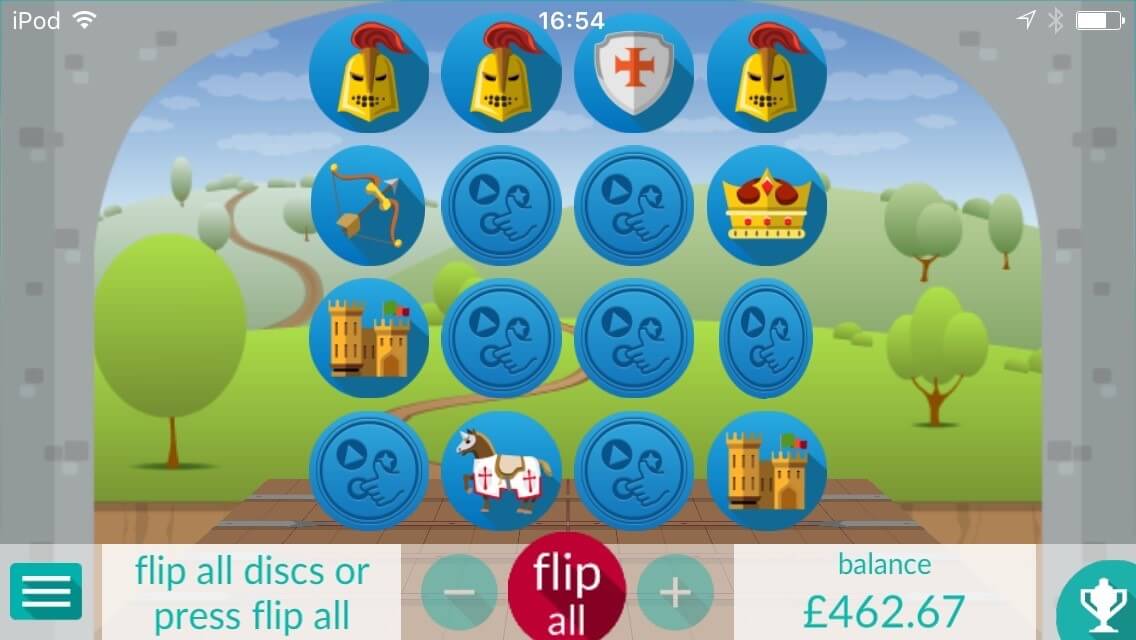 Get ready for some flippin' great fun! Choose from Medieval, American Diner or old English pub themes, reveal tiles and match lines to win up to £500.

scratch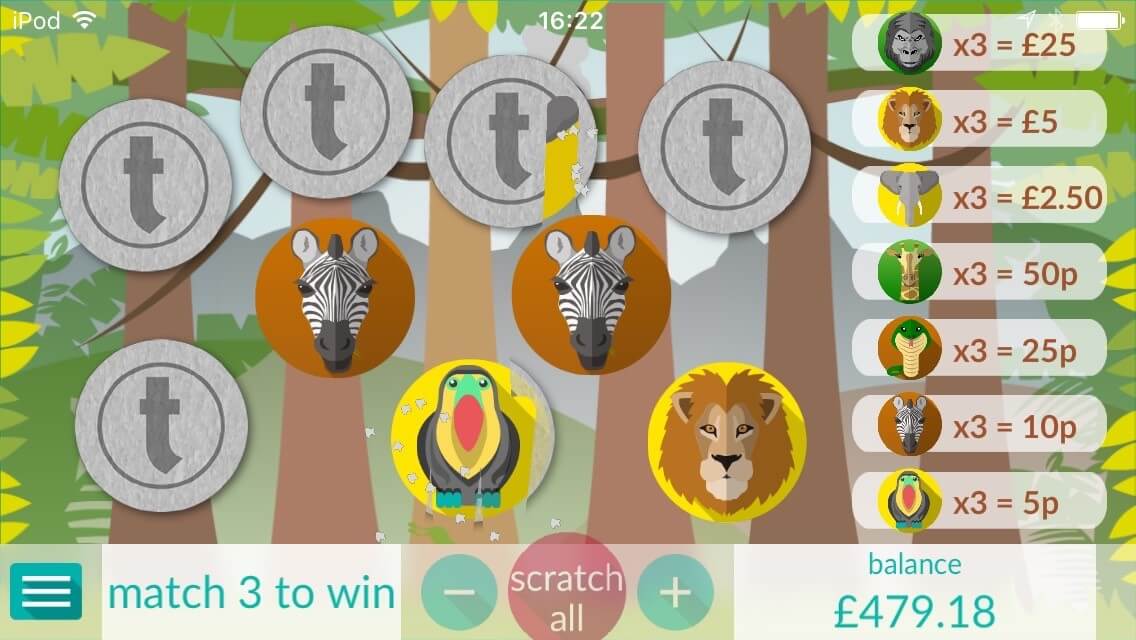 Itching to have some fun? Then scratch and match symbols to win up to £500! Rumble in the jungle, walk the pirate's plank or get totally cosmic.